The Grapnel Vision
I've been involved in the internet one way or another almost since its inception. I've built small websites for individuals and worked with large teams for multinational companies. I saw the dot com bubble inflate and pop, worked with comapnies in Japan during the rise of mobile technology and have been active with search engine marketing and optimization since its birtth. The main thing I have learned in all this time is that you need to adapt at a moment's notice; todays trend is tomorrow's dinosaur, and the next big thing is already in use somewhere." -Josh Carroll, Chief Interactive Strategist
You know your business. We know interactive.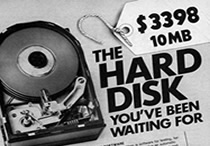 You worked years learning the ins and outs of your business, and you are an expert in it. We are experts in interactive startegy for the same reason. Our vision is to be your trusted resource for tall things interactive. Whether you are weighing options for online advertising, setting up an email marketing campaign or considering an entire new busines, Grapnel wants to be your partner. You know what you are doing in your industry.Our interactive expertise allows us to make technological asessments based on their value to you and your business. Our reports and briefs are written in straightforward,plain language with a minimum of jargon, and our recommendations include the reasoning behind them.
Our mission is to be your partner.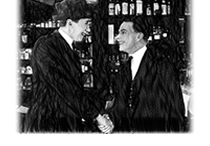 Technology is changing so fast that even specialists can hardly keep up with it, let alone people who are running their own business. At Grapnel, we keep informed of trends in technology, usability, interactive business and other emerging issues that can affect your bottom line. We can succinctly asses your needs and make appropropiate recommendation that will help your business.
And we will do it in a way that makes sense. Just because something is complex doesn't mean it can't be understood.
We approach every project with integrity, honesty and proessionalsim refardless of the size. We want to help you succeed and will work with you to guide you through the complexities of today's interactive environment. Our goal is to be your partner, a role we take very seriously.