18 Years of Interactive Experience
Chief Strategist Josh Carroll first cut his teeth by building websites for online comics, a new idea in 1994. From there he followed the dot com boom, founding the Portland, Oregon web agency Überhaus Design with co-director Dil Havarti. Überhaus specialized in cutting-edge websites for movies, underground guerilla marketing campaigns, art events and Flash animation. Clients included Food Chain Films, Weiden + Kennedy, Alta Vista and Nike.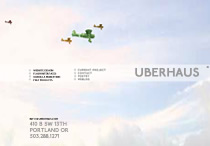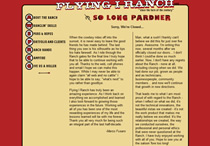 In 2001, Josh became Director of Marketing for the Flying I Ranch, an web services bureau focusing on conventions and visitor bureaus that was founded by his long time friends Bryan White and Marco Fusaro. The agency boomed, and when Josh left in 2003 to start Grapnel Media LLC he had a firm grasp of the needs of small business Grapnel was an adventure right from the start, a new media agency specializing in the newly emerging web and video technologies, mobile applications and animation.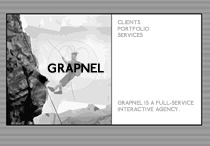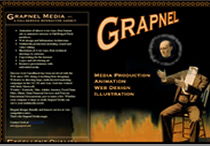 As the agency progressed, Josh found he was doing more and more contracting work for large marketing firms who needed interactive strategy. Since this was out of the scope for Grapnel Media LLC (which was primarily a media delivery agency) Josh worked as an independent contractor. Grapnel Media closed up shop in 2010.
In 2012, it became clear that changing technologies necessitated a special agency that was specially tailored to meet the interactive needs of businesses. Josh repurposed the established Grapnel name to address this emerging market, and Grapnel Interactive LLC was formed.